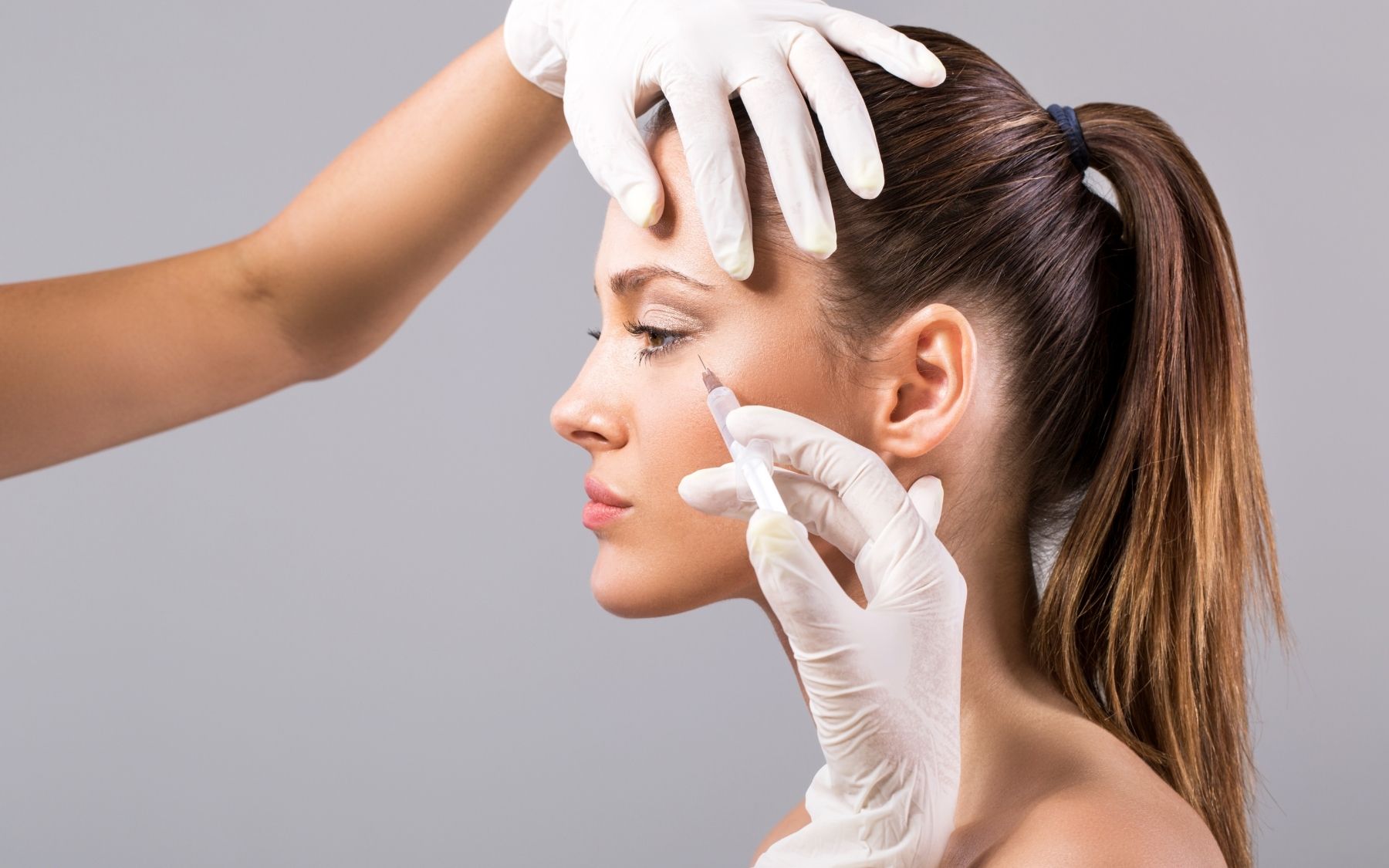 Anti-wrinkle injection can also be referred to as Botox injection
Summary of the Procedure
Botox is a safe and effective wrinkle reduction procedure.
The active ingredient – botulinum toxin – has been used in medicine for many years; for the treatment of facial spasms, excessive sweating and muscle relaxation in cerebral palsy.
Wrinkles on the forehead, around the eyes, mouth and neck can be improved by the injection of the botulinum toxin into the muscles that create the wrinkles. The toxin blocks the nerve impulse from reaching the area injected, therefore the muscle relaxes and the wrinkle softens or disappears.
This is a quick and easy procedure, normally taking just five to ten minutes. The effects will start to become apparent a few days after the injection.
Following the treatment, you should exercise the muscles injected every 5 minutes for the first 2 hours. You should avoid lying horizontal, saunas, alcohol, and any heavy exercise. There is occasionally some temporary bruising or redness at the injection sites. Aspirin, ibuprofen, and diclofenac based tablets as well as some herbal medicines can increase the chances of bruising.
As with any cosmetic procedure, there can occasionally be complications; possibly including over-relaxation of the muscles, under treatment, asymmetry, bruising, and eyelid or eyebrow droop. The chances of any complication can be reduced by observing the postoperative recommendations above. This subject is always fully discussed during your initial consultation.
BACK TO ALL PROCEDURES
Areas we can treat
Forehead
Crows feet
Drooping brows
Lip lines
Chin crease and dimpling
Plus much more
How long will it last
Results can last for 3-4 months