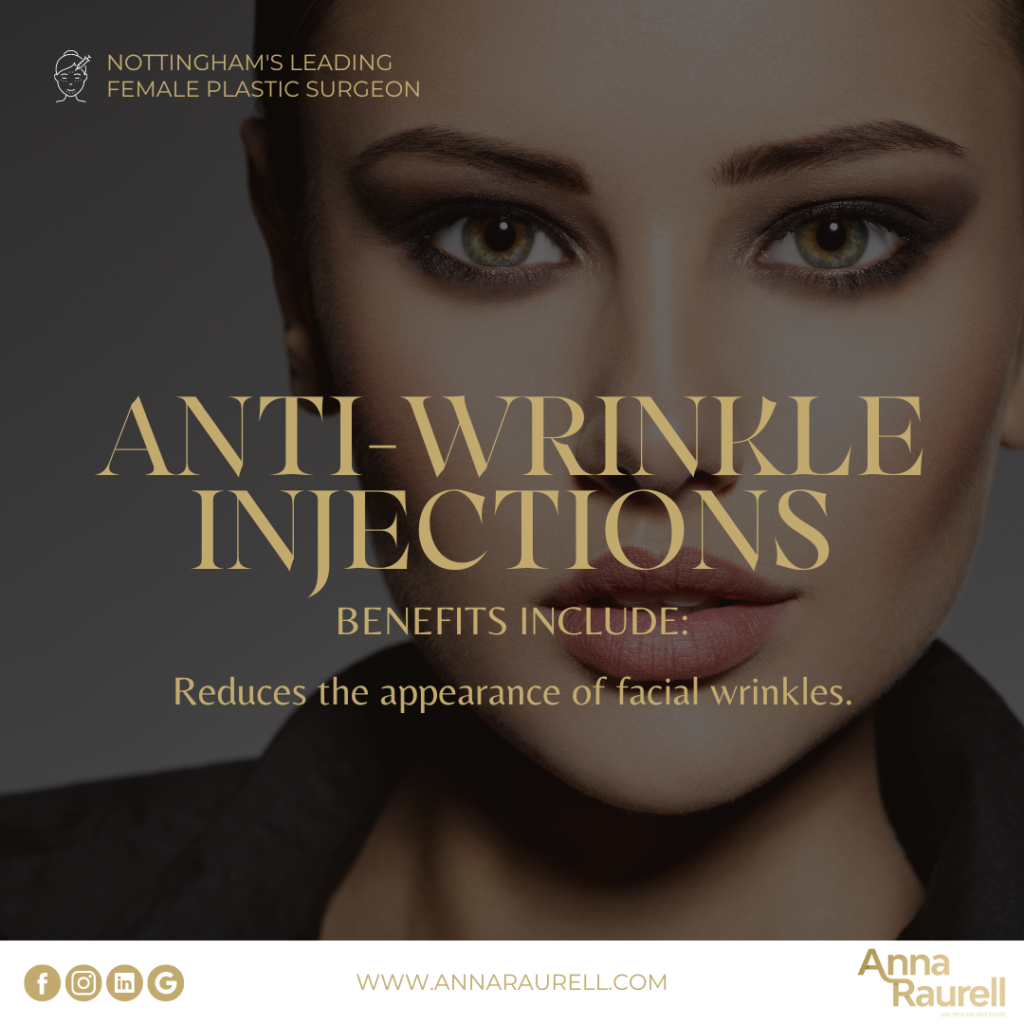 Botox® Post Operative Care
Botox ® utilises a natural, purified protein that is administered at very low doses to reduce the contractions of winkle-causing muscles.
We've all seen the "frozen face" on someone who's been overdone. With Anna's long experience and expert touch, you'll never have to worry about looking unnatural. It's better to come in for a little touch-up to boost the effect rather than wait out the results from a heavy-handed injection.
Botox® procedures are quick with no anaesthesia required. Injections are administered with an ultra-fine needle directly into the area being treated. Discomfort is minimal and brief, and once complete, there is usually no discomfort.
If you're like most patients, you'll return directly to work or normal activity immediately.
IMMEDIATELY POST OPERATIVE
No rubbing or massaging of the injected area for 4 hours after treatment, including facials.
No strenuous exercise for 24 hours after treatment.
Keep upright for 4 hours — no lying on your front.
Avoid headwear that is tightly fitted across the forehead.
Reduce excessive alcohol consumption or medically necessary blood-thinning medication before the treatment to prevent bruising.
Patients can resume normal daily activities immediately following treatment. Light exercise after Botox® can be performed after 4 hours but it is recommended that strenuous activities are avoided for 24 hours.
4 HOURS POST OPERATIVE
After 4 hours you may perform light exercise such as:
Walking
Jogging
Upright yoga (avoid any positions that leave you lying flat or upside down)
Gardening
24 HOURS POST OPERATIVE
It is recommended that you wait 24 hours before attempting any strenuous exercise after Botox®, including:
Weight training
Cross-training
Long-distance running
Yoga (positions where the body is inverted)
TWO WEEKS POST OPERATIVE
The results of Botox® injections usually show through from 3–5 days to two weeks post-treatment. We review the technical and aesthetic results after this time in a follow-up session.
You can find out more about Botox® here, or book in for a consultation.