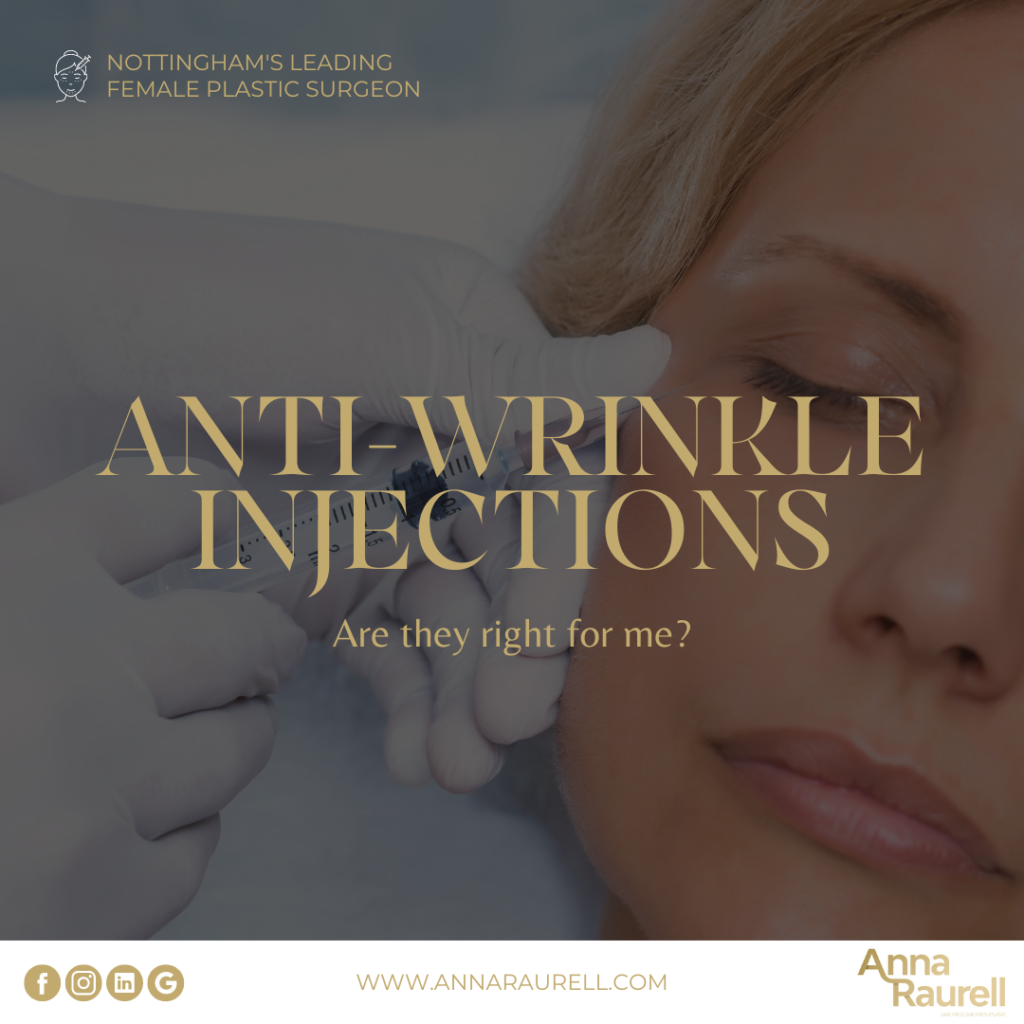 Considering Botox®? Botox® isn't just for wrinkles. In fact, this injectable provides head-to-toe treatment to transform your face and body. Anna Raurell stays up to date on the latest line relaxing uses and trends to deliver the best results. From classic anti-aging procedures for rejuvenation to convenient processes for less sweat and stress, you'll always be in good hands when receiving Botox® treatment with Anna.
Botox® is a diluted form of botulinum toxin, an injectable neurotoxin that's injected with a needle into a specific area of your face or body. The solution blocks local nerve impulses to muscles within the face.
As a result, the wrinkles that typically form when the muscle contracts will begin to decrease or vanish completely. Or in the case of Botox® for sweating, this injectable prevents nerve signals from reaching your sweat glands.
By preventing the contraction of specific muscles, less action or pull is being caused on the skin, which decreases the number of wrinkles and stress.
Botox ® uses include:
Wrinkles: Botox® is most used to diminish the look of fine lines and wrinkles around the areas of the face. Some common names for these include frown lines, glabellar lines, and crow's feet.
Lips: Adding volume and plumpness to your lips. A small amount of this injectable can go a long way, giving your lips a more plump and full appearance.
Jawline: Over time, your jawline can become less and less defined. In this instance, Botox® can help by shrinking the muscle along your jawline and narrowing its appearance, creating a more defined look.
It is important to note that Botox® results are temporary. Depending on your technique, they may last for several months or up to a year. However, receiving your maintenance treatments with Anna is a safe, quick, and effective way to transform your look – without going under the knife.
Common Botox® areas on the face include:
Forehead lines
Frown Lines
Eyebrows
Top of the nose/bumny lines
Around the eyes, such as crows feet
Lipstick lines
Jaw and neckline
Teeth grinding
Chin
You can find out more about Botox® here, or book in for a consultation.