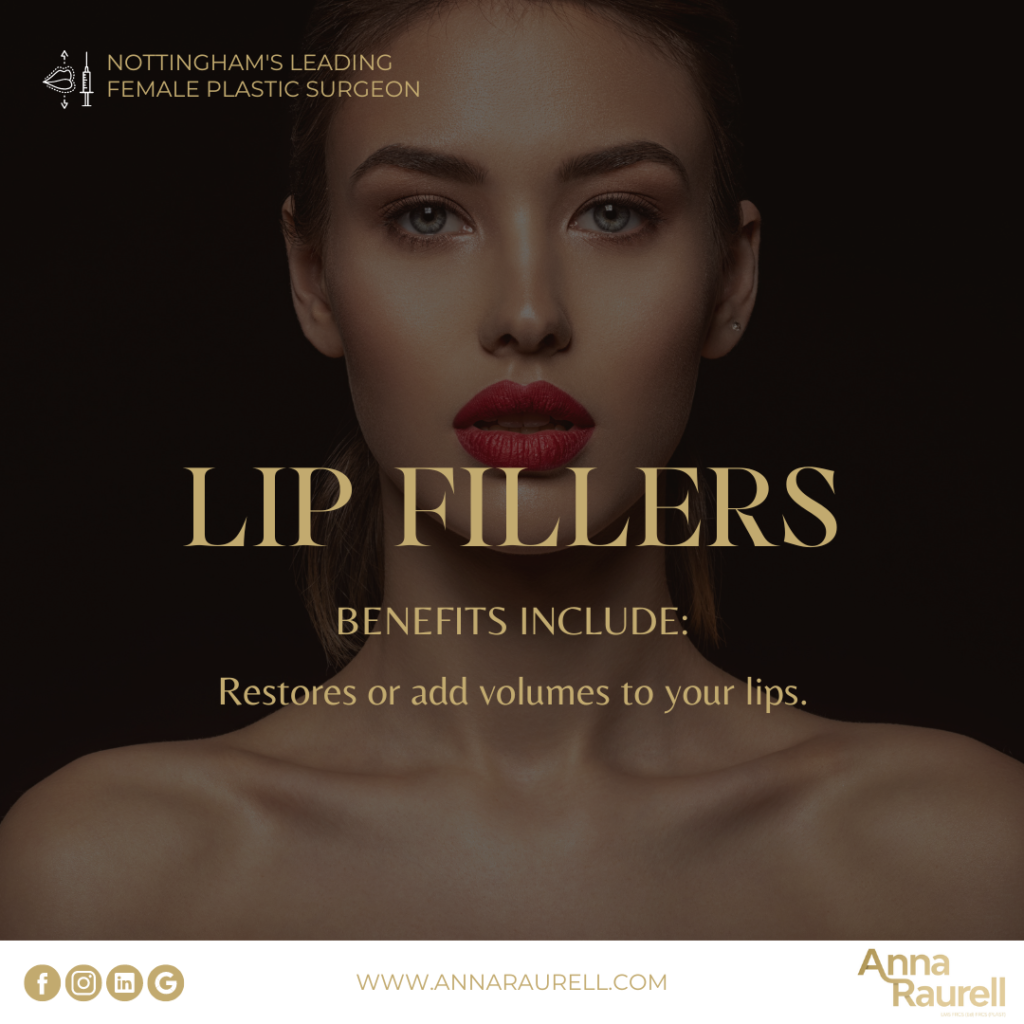 Fillers can reduce lines and wrinkles and help to contour your face, for a fresher and more youthful appearance. With treatment time typically only taking around 30 to 45 minutes and no downtime, dermal fillers can make a remarkable difference. They also offer an alternative to more invasive cosmetic surgery.
IMMEDIATLEY POST OPERATIVE
You may initially be swollen, red and bruised which will subside within the next 1 – 10 days, especially if the bruising is extensive.
It is advisable that you do not touch the area for 6 hours.
Do not apply make up for approximately 6 hours unless it is mineral based.
Avoid exposure to UV, extreme heat i.e. sauna, steam rooms, sun beds etc. as this may increase discomfort and swelling.
Also avoid extreme cold; this includes ice packs that are directly applied to the skin. If necessary, you can apply a cool compress to the area to reduce any discomfort or swelling.
Arnica tablets/gel can be used to help reduce bruising or the application of vitamin k oxide cream.
If you have had any numbing crèmes or injections please do not consume any hot or cold drinks until your sensation has returned to normal. You must also be careful when eating so that you do not risk biting your lip.
If you experience any lumpiness in the implantation area it can be gently massaged to help smooth this out.
You should also avoid any facial massages or skin resurfacing until the area has healed fully.
Serious risks and complications are rare. Fillers are safe with low rates of adverse effects. However, if you experience increased swelling, redness, or pain 24 hours after treatment please call us.
You should seek immediate medical treatment if you experience:
Difficulty breathing or swallowing
Changes in your vision
Bladder control problems
Blue or purple tinge to skin colour
Severe pain
Skin looking very pale in the treated area
You can find out more about skin fillers here, or book in for a consultation.