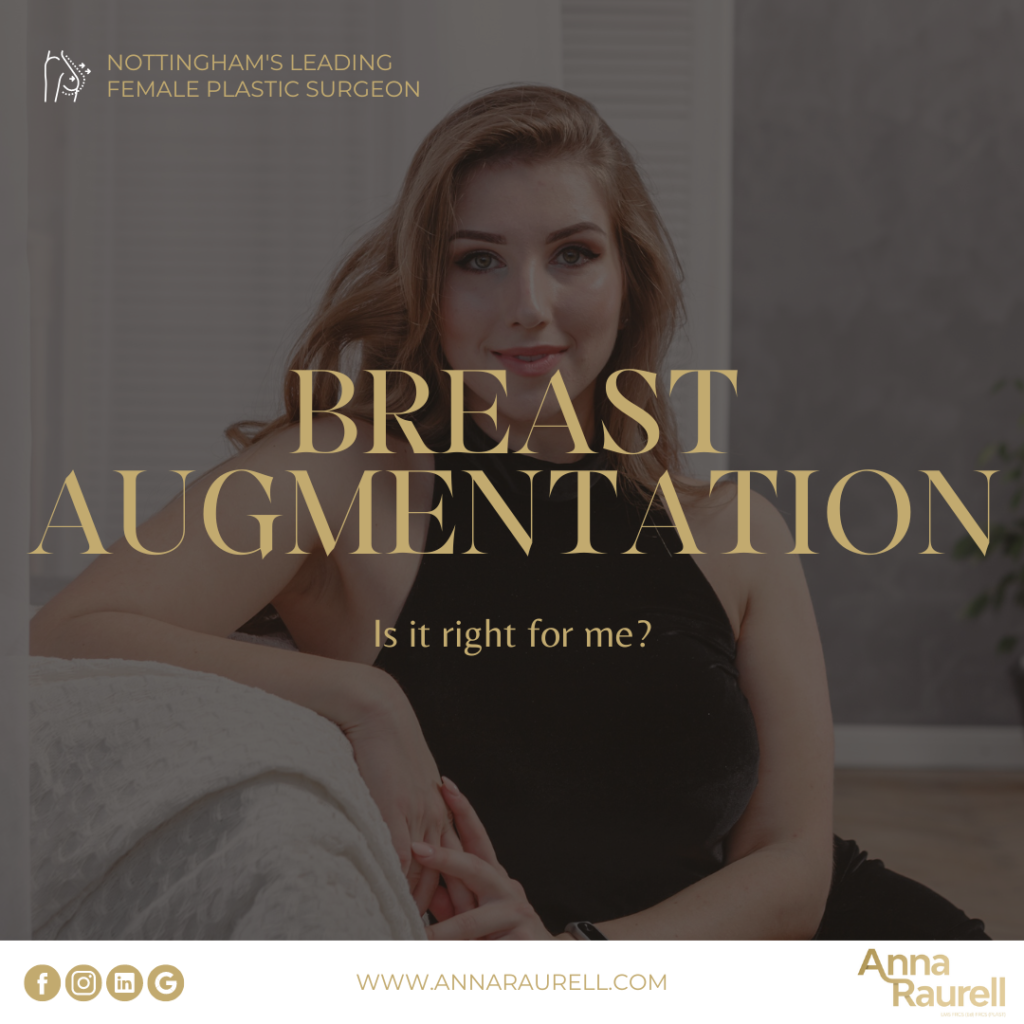 Breast Augmentation can help those women who are dissatisfied with the appearance of their breasts. They may feel that they are too small, saggy, or have lost the firm, plump, quality of youth. Whether you need a breast augmentation, reduction, lift, or a combination of procedures, Anna can help you achieve the look, projection, and firm, fresh look that enhances your body contour, and a pleasing harmony that brings about a higher level of self-confidence in your body image.
Breast augmentation's benefits can include:
Increased projection
Enhanced self-image
Improved body symmetry and proportionality
Customised implant shapes and sizes
Restoration of breast "perkiness" after pregnancy
Can be combined with other procedures such as a lift
A better-fitting wardrobe
Correction of asymmetry
Implants can later be removed or replaced as desired
Increased breast volume, including restoration of post-pregnancy volume loss.
Your breast implants may be placed either over or under your chest muscles. If placed underneath, your breasts may seem to rest high on your chest at first, but they will then settle into their optimal position over a period of several weeks.
Breast augmentation can dramatically improve the appearance of a woman's breasts. During your breast augmentation consultation with Anna, you will learn more about your options for creating your ideal breast appearance, including:
Implant size
Implant material
Implant position
Implant incision method
Women of any age can benefit from implants and the procedure is especially valuable for women who want to achieve a natural result while achieving fuller breasts, enhanced curves and better proportions of the body. It can also help those who have seen changes in their breasts after pregnancy, nursing, or weight loss.
Breast augmentation is one of the most popular cosmetic procedures, and one that Anna Raurell is best known for.
Women who are unhappy with the shape and volume of their breasts are good candidates for augmentation surgery. Ideally, the patient will be in good health and within their ideal weight range.
If you are unhappy with the appearance of your chest and wish to enhance your feminine curves, consider arranging a consultation with Anna Raurell to discuss your options. You can contact us here.